The friends of the Artemed Stiftung

Die Freunde der Artemed Stiftung e.V. (Freundeskreis) unterstützen die Artemed Stiftung als Förderverein dabei, Gesundheitsversorgung an Orte zu bringen, die bisher davon ausgeschlossen sind. Darüber hinaus setzt sich der Freundeskreis dafür ein, Spenden für die Artemed Stiftung zu sammeln und sie bekannter zu machen.
Through benefit events, membership fees and other fundraising activities, the Friends of Artemed Stiftung finance life-saving acquisitions and activities. Since 2015, the Friends of Artemed Stiftung have been an important pillar of the Foundation.
​

The Friends of Artemed Stiftung play a part in bringing medical support to places in the world where patients would otherwise have no chance of recovery. Through the support of the association, important purchases can be made and treatments carried out.
Alle Freunde erhalten regelmäßig Informationen über die Stiftungsprojekte. Auf Wunsch können sie sich die Projekte persönlich vor Ort ansehen und die Akteur:innen und Mithelfenden kennenlernen. Bei den regelmäßigen Treffen des Freundeskreises können alle Unterstützer:innen sich in einem interessanten Netzwerk austauschen.
Hier haben Sie die Möglichkeit, Mitglied im Verein Freunde der Artemed Stiftung e.V. zu werden:
Statements of the Friends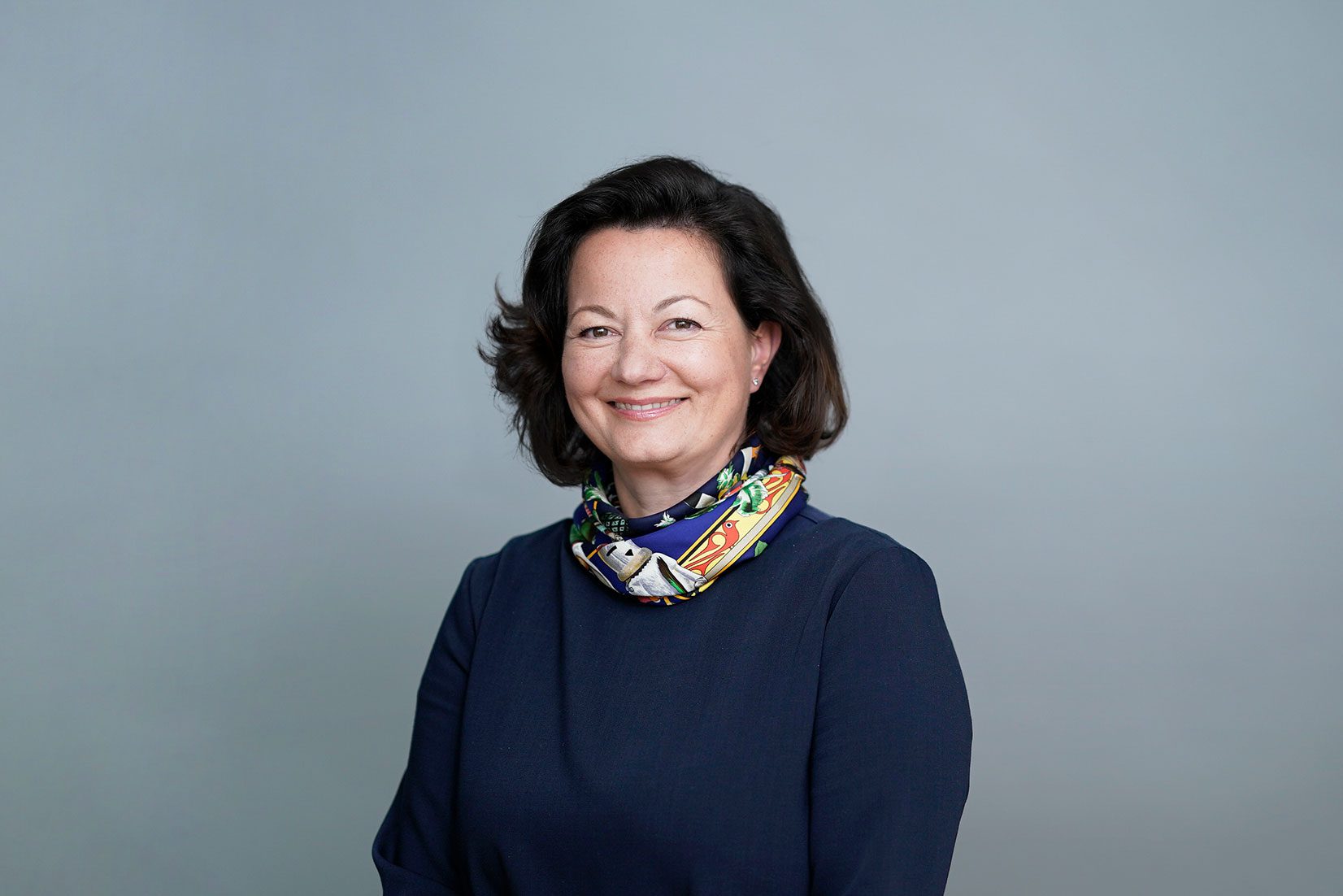 Irene Liebler
Human Capital Director
"Es gibt keinen Grund und keine "Ausrede" sich nicht für gemeinnützige Projekt zu engagieren. Es gibt so viele Gründe sich für andere zu engagieren. Und es gibt ebenso viele Möglichkeiten…"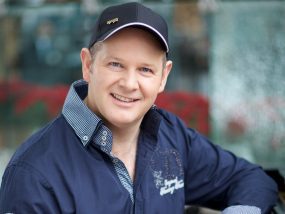 Charlie Glass
Pianist
"As a pianist and composer, I have had the privilege of entertaining guests at countless top events over the past three decades and playing music with world stars ..."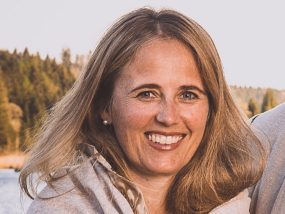 Doris Strube
Physiotherapist and school psychologist
"Als Physiotherapeutin und Schulpsychologin, und auch als Mutter, habe ich in Deutschland ein System kennengelernt, in dem gesundheitliche Vorsorge …"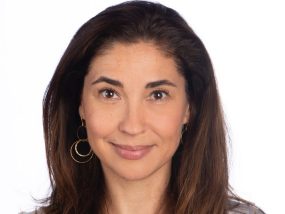 Daniela Dinandt
Moderatorin, BR Fernsehen
"Als Mutter von vier Kindern, die im idyllischen Allgäu groß wurde, liegt es mir sehr am Herzen, dass wir alle in einer Welt leben können, die sicher ist und in der wir uns…"

Pianist
Als Pianist und Komponist durfte ich in den vergangenen drei Jahrzehnten auf unzähligen Top-Events die Gäste unterhalten und mit Weltstars Musik produzieren. Dabei begegnete ich vielen Gesichtern, Menschen, Projekten und Vorhaben, so dass ich ein sehr gutes Feingefühl für das Ehrliche, wahrhaftig von Herzen Kommende entwickeln konnte. 2016 wurde ich dann von einer befreundeten Agentur angefragt, ob ich denn auch einmal ohne Gage für einen guten Zweck spielen würde?
Und so wurde der Kontakt zur Artemed Stiftung hergestellt. Als ich dann am Veranstaltungsabend im Festsaal des Deutschen Museums die Hilfsprojekte kennenlernte und die Begeisterung der Menschen erleben durfte, wollte ich ebenfalls Mitglied im Freundeskreis werden.
Bei der Artemed Stiftung wird wahrhaftig Großes bewegt, wahre Macher, nicht nur große Worte. Ich hatte all die Jahre viel Glück mit meiner Kunst, durfte so manchen Bestseller landen und freue mich, wenn ich heute ab und zu ein kleines Stück zurückgeben darf. Ich hoffe, dass wir uns bald live auf einer Gala oder bei einem Online-Event der Artemed Stiftung treffen können.

Human Capital Director
Es gibt keinen Grund und keine "Ausrede" sich nicht für gemeinnützige Projekt zu engagieren. Es gibt so viele Gründe sich für andere zu engagieren. Und es gibt ebenso viele Möglichkeiten, Stiftungen, Initiativen, um sich persönlich oder finanziell zu beteiligen. Warum gerade die Artemed Stiftung?
Für mich war es eine sehr einfache und direkte Entscheidung mich für die Artemed Stiftung einzusetzen – ich kenne und schätze die handelnden Personen und weiß, dass mein Beitrag unmittelbar Wirkung zeigt. Die Artemed Stiftung arbeitet vor Ort mit Helfer:innen und Freiwilligen. Das beeindruckt mich besonders und ist mir ein Vorbild. Denn Zeit ist ein besonders wertvolles Gut, das Ärzte und Ärztinnen, medizinsche Fachkräfte und Helfer:innen einbringen.
Das Thema der Gesundheitsförderung in Regionen, die keine ausreichende medizinische Versorgung haben, hat mich immer schon sehr bewegt. Mit meinem Mann und unseren Töchtern reise ich viel und gerne. So konnten wir z.B. in Indien und in Tansania erfahren, was eine unzureichende medizinische Versorgung für die Bevölkerung bedeutet, welchen negativen Impact auf dies auf Gesellschaft und Wirtschaft ausübt. Aktuell haben wir selbst durch die Pandemie erfahren, was es heißt Zugang zu Impfungen zu haben, in Krankenhäusern versorgt zu werden, kranken versichert zu sein, wenn wir im Beruf ausfallen. Weil ich mich so glücklich schätzen darf gesund zu sein, meine Familie bestens versorgt zu wissen und es mir leisten kann, etwas zu geben, tue ich das – gerne.
Und ich möchte auch andere anstiften mitzumachen. Meine Töchter spendeten schon als Zwölfjährige ihr Taschengeld für die Initiativen der Artemed Stiftung und informieren sich über die Projekte. Vielleicht wird unsere Große dann auch als Ärztin einmal vor Ort unterstützen können. Gerade bei dem großen Angebot an Charity Organisationen und Stiftungen ist es mir ein Anliegen auf die Artemed Stiftung aufmerksam zu machen. Die Artemed Stiftung investiert nicht in Marketing, sondern in konkrete Aktionen und Maßnahmen.
P.S.: Auf die Frage, warum denn Initiativen in Tansania oder Myanmar unterstützen – es gibt genug zu tun hier vor der Haustüre! Ja, hier gibt es auch viel zu tun, aber das eine schließt das andere nicht aus!

Physiotherapist and school psychologist
As a physiotherapist and school psychologist, and also as a mother, I have come to know a system in Germany where preventive health care and treatment are widely accessible at a high level. In areas where even basic needs, such as food, are not met as a matter of course, medical care is often neither accessible nor affordable.
During my stay in Asia for several years and during my travels in Asia, South America and Africa, the need of people, especially children and the sick, was palpable, especially in remote areas. These experiences have strengthened my desire to contribute to helping people in difficult circumstances, together with Artemed Stiftung.
The commitment and selfless dedication of the helpers on site in the projects of Artemed Stiftung is admirable. I am pleased to be able to make an active contribution to the work of the board of the Friends of Artemed Stiftung .

Presenter, Br Television
As a mother of four children who grew up in the idyllic Allgäu region, it is very close to my heart that we can all live in a world that is safe and where we can feel secure. Unfortunately, the reality for many people is quite different. For them, practically every day is a struggle for survival. In contrast, how fortunate we are to live in a country that has a functioning social safety net and health care system. This injustice has frustrated me for a long time and so, even with my first self-earned money as a journalist, I felt a real need to give something away to help others. And let's be honest: our comfort is in no way limited by a donation within our means, but for people in need, who are poor, sick or homeless, any amount, no matter how small, means very, very much.
A few years ago, I got to know about Artemed Stiftung through friends in Munich and joined the Friends of the Foundation a little later. What particularly convinced me about Artemed Stiftung is the feeling of closeness. The warmth and passion that the foundation radiates, as well as the focus on only a few projects that are supported in the long term. I look forward to accompanying the path of Artemed Stiftung in the future, so that many people have the chance of a better and healthy life.

As a guest at the Foundation Gala, I got to know the Artemed Stiftung and the Circle of Friends. I am already involved in several organisations, such as the Friends of the Deutsches Museum and the Supervisory Board of the Rechts der Isar Hospital. The work of Artemed Stiftung convinced me to get involved here as well, because it provides targeted medical help where it is needed. What I particularly like is the focus on a few projects, which are supported in the long term and sustainably. This makes it very easy for donors and friends of Artemed Stiftung to see where and how the aid is going. When you have such excellent medical care as we do in Germany, it is very difficult to imagine what it is like to have to get by without even the most necessary medical care. Medical development aid often has a dramatic effect on health care and thus on the quality of life and dignity of the local people.

Als Student der Humanmedizin interessiere ich mich für medizinische Entwicklungshilfe. Ich möchte nach meiner erstrebten Facharztausbildung in der Kardiologie einen Einsatz in einem Entwicklungsland leisten. Denn jeder Mensch sollte ein Recht auf vernünftige medizinische Versorgung und Bildung haben. Die Diskrepanz zu den westlichen Ländern ist erschreckend. In Tansania stehen lediglich vier Ärzte pro 100.000 Einwohner zur Verfügung. In Deutschland kommen etwa vier Ärzte auf 1.000 Staatsbürger. Auf die Artemed Stiftung bin ich während meines Praktikums im Benedictus Krankenhaus in Tutzing aufmerksam geworden. Mir gefällt sehr, dass die Stiftung nach der Maxime "Hilfe zur Selbsthilfe" handelt, mit dem Ziel, dass die unterstützten Projekte langfristig nicht mehr auf Spendenhilfen angewiesen sind. Des Weiteren steht die Artemed Stiftung dafür, dass die Spenden der Mitglieder zu 100% den Projekten direkt zugutekommen. Sämtliche Verwaltungskosten werden von der Artemed SE übernommen. Ich freue mich, die Stiftungsprojekte im Rahmen meiner Mitgliedschaft im Freundeskreis auch jetzt schon zu unterstützen und so meinen Teil zu einer gerechteren medizinischen Versorgung beitragen zu können.

Aktuell studiere ich im ersten Jahr Medizin in Wien. Von der Artemed Stiftung habe ich über Freunde und Familienmitglieder erfahren, die selbst Mitglieder im Freundeskreis sind. Für mich sind insbesondere die Vielfalt der Projekte und die unterschiedlichen Themen von Interesse. Besonders sticht die Begeisterung und die Motivation der einzelnen Helfer und das ungeheure Engagement der Akteure vor Ort hervor! Ich kann mir nach dem Studium sehr gut vorstellen, z. B. in Myanmar oder Tansania selbst aktiv zu werden. Da es bei uns eine Selbstverständlichkeit ist, bei Krankheit zum Arzt oder ins Krankenhaus gehen zu können, kann ich mir gar nicht vorstellen, wie es sein muss, wenn einem das versagt ist. Daher ist die medizinische Entwicklungshilfe für mich vor allem auch unter humanitären Gesichtspunkten unglaublich wichtig. Das sieht man gerade jetzt unter den aktuellen Pandemie-Umständen. Entscheidend ist immer, dass die Hilfe an der richtigen Stelle ankommt und nicht "im Sande verläuft". Bei den Projekten der Artemed Stiftung sehe ich, dass besonderer Wert darauf gelegt wird, die Hilfe nachhaltig zu gestalten.


Anyone who would like to support the work of Artemed Stiftung is welcome to join the Friends of Artemed Stiftung .